We provide quality backflow prevention/testing.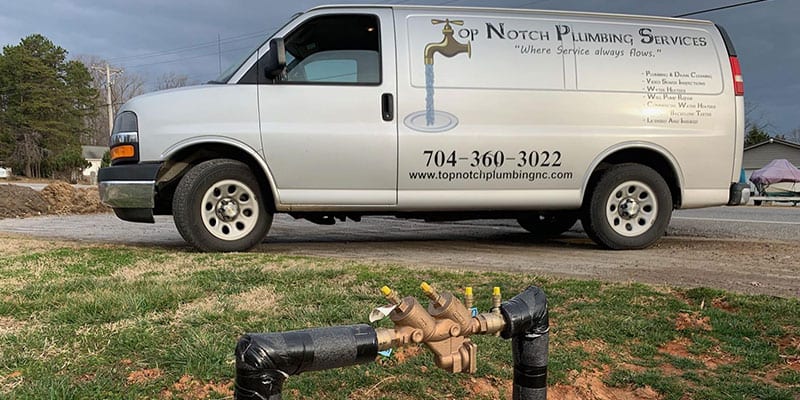 Many people do not realize that if they have backflow on their property that it does require testing and maintenance. Oftentimes you will not realize that something needs to be done with backflow until you have problems. Backflow problems can be annoying to deal with and sometimes the repairs can be quite expensive. That is why it is important to have backflow prevention/testing done by a professional that knows exactly what they are dealing with. This is the only way to prevent problems and make sure your plumbing system is functioning properly.
Backflow prevention/testing is necessary if you have a home in the Cornelius, North Carolina area. If your plumbing is not working properly it can cause flooding, and most importantly it can also contaminate your culinary water. It is best to have your backflow system tested yearly, to prevent any damage if the device is faulty. When the water flows through the backflow system and then is not cleaned out properly for the winter the water can freeze and cause the backflow preventer to crack. This is where the problems will start. Your backflow device can also wear out and can leak, which is also a big problem.
If you are looking for an experienced company to provide backflow prevention/testing services, contact us today at Top Notch Plumbing Services Inc. We are very experienced, and we do quality work. We will do a great job testing your backflow system and we will get the job done quickly, but thoroughly.
---
Backflow Prevention/Testing in Lake Norman, NC
Backflow Prevention/Testing in Mooresville, NC
Backflow Prevention/Testing in Statesville, NC