We are the plumbers who respect your time.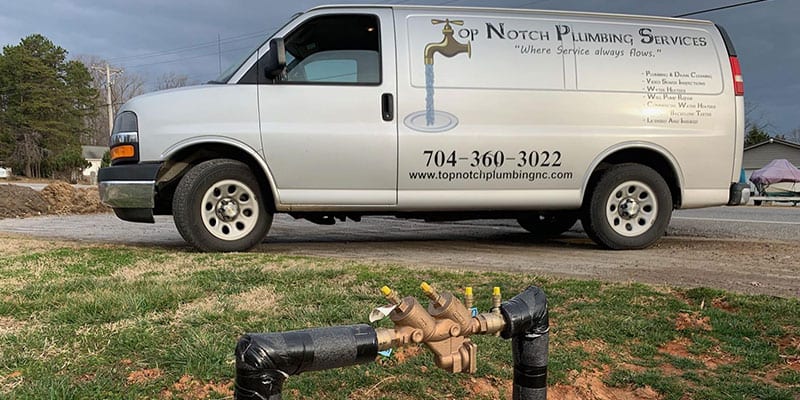 If you are interested in backflow prevention/testing services in Mooresville, North Carolina, choose to use us at Top Notch Plumbing Services Inc. We respect your time and give you short service windows because we don't want to keep you waiting for us. Many other plumbers give you long windows of your day during which they may or may not arrive. Here at Top Notch Plumbing Services Inc., we know that you are not going to be as motivated to be proactive about your backflow prevention/testing if you have a long, inconvenient window to endure.
We want to offer you professional expertise and quality service when you request our assistance with backflow prevention/testing. We make sure that each of our plumbers is trained in every aspect of each plumbing service we offer to make sure whoever comes out to your home can help you with any needs that may arise during their inspection of your plumbing. We believe in helping you get any issues you are having fixed correctly the first time, every time.
If you are concerned about backflow problems in your home, you definitely don't feel like you have time to spare. Backflow testing confirms whether or not there are issues with your plumbing that would allow wastewater to backflow into the drinking (potable) water supply (making is non-potable water). Since contamination of drinking water can result in serious health issues, addressing such a concern simply can't wait. We're here to help you quickly with quality local plumbing expertise you can rely upon again and again. If you're in a hurry, choose us today.
---
Backflow Prevention/Testing in Lake Norman, NC
Backflow Prevention/Testing in Statesville, NC
Backflow Prevention/Testing in Cornelius, NC