We know that toilet repair can be a time sensitive situation, so we arrive on time and prepared to resolve the problem.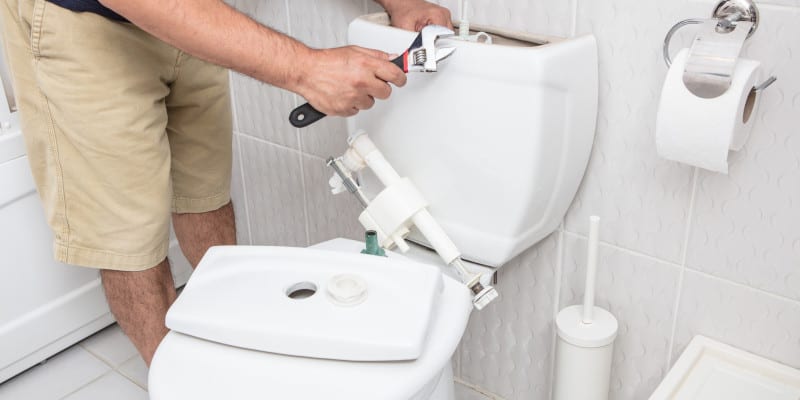 Unless you have more than one bathroom in your Lake Norman, North Carolina home, needing toilet repair can be an emergency situation. At the very least, it can disrupt your family's routine to have even one toilet out of commission for any length of time. That is why here at Top Notch Plumbing Services Inc., we make it our focus to take care of toilet repair in a timely manner and get it right the first time so you don't have to go through the frustration of a second service call.
Whether your toilet repair is a backflow issue, cracked tank or bowl, leaking connections, or clog, you can be confident that the highly trained technician we send to your home will quickly diagnose the issue and resolve it. We are available 24/7 for emergency situations, so don't hesitate to contact us day or night if you are in a water damage or wastewater damage situation.
We have more than 20 years of experience in the plumbing industry, so it is safe to say that we know our way around toilet repair and other plumbing concerns. We are happy to address any questions you have and complete your plumbing project to your complete satisfaction – guaranteed! We also provide toilet repair services for commercial properties, as well as resolve other commercial plumbing concerns.
If you would like to know more about our toilet repair services for your home or business, don't hesitate to reach out to us. We look forward to giving you the personalized service that we have become known for and that will have you turning to us for all your future plumbing needs.
Similar Services We Offer: