We offer 24-hour emergency response for situations such as a leak from the ceiling in your home.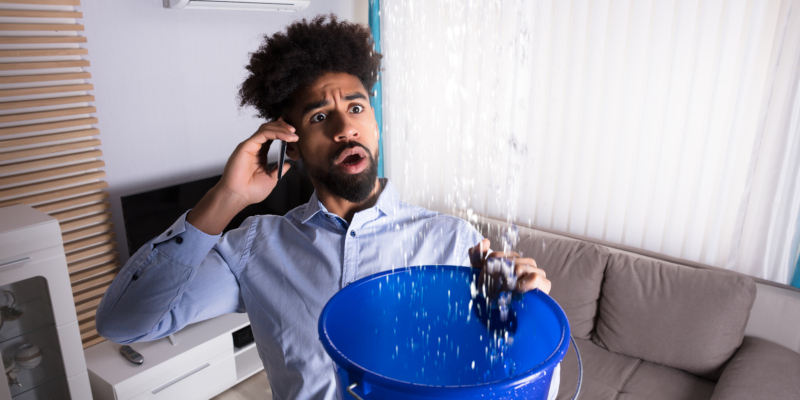 It can give you a sinking feeling to be relaxing one evening and notice drops of water falling on you from overhead. That might indicate a spring or summer shower if you were outdoors, but when it happens inside your Mooresville, North Carolina home, a leak from the ceiling requires more than an umbrella or raincoat. At Top Notch Plumbing Services Inc., we understand the urgency of getting the problem diagnosed and resolved in a timely manner.
There are several causes that could be the culprit if you notice a leak from the ceiling. Depending on the severity of the plumbing concern, it could be anything from a slight drip to a huge flood. The first thing to do is shut off the water at the main valve and then call us. We offer 24-hour emergency services, so feel free to call night or day.
A common reason for a leak from the ceiling is an older pipe that has failed. This can happen because your pipes have just reached the end of their natural life. Other times it is because a type of pipe material was used that was later found to prematurely fail. Both of these situations can require a re-pipe project to be done as it is likely that all the pipes in your home have the potential to fail and you'd face one repair after another if you don't take care of it all at once. You can count on us to make an accurate assessment about the piping in your home and provide you with an honest recommendation about repairing just one area or proceeding with re-piping.
If you have any questions about any of our plumbing services or you need immediate response due to a leak in the ceiling, don't hesitate to reach out to us.
---