The FloLogic system can keep your home safe from damaging leaks.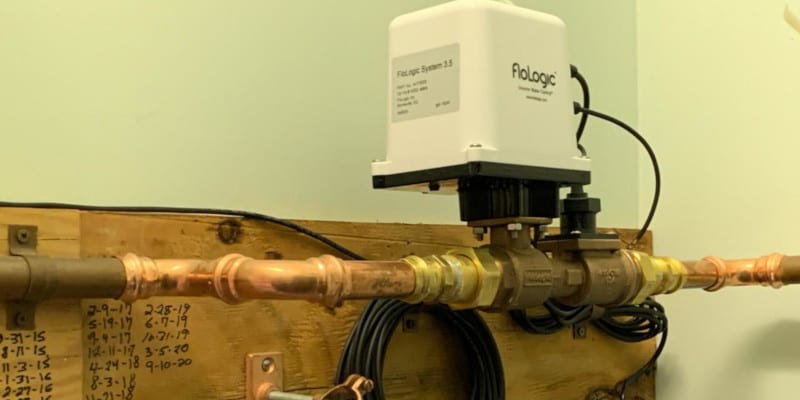 The ability to turn on a tap and get fresh, clean water delivered straight to you is a modern marvel that many of us do not often think about. As plumbers, our team here at Top Notch Plumbing Services Inc. is more aware of this fact every day! While we love and appreciate that we can easily gain access to water, we also see the other side of the coin when water escapes its plumbing fixtures through leaks, burst pipes or other means and causes serious damage to homes. Every year, plumbing leaks can cause damages that can actually be prevented by a device known as an automatic shutoff valve. These devices are able to sense water differences and shut off the water to your home, which in turn prevents damaging floods. There are several of these devices, one of the most reliable and effective is the FloLogic System.
A FloLogic System is different from other automatic shutoff valves in that it works for your entire home and is very sensitive as well as reliable. This system is able to seek and detect even the smallest of leaks and stop them from causing damages. Because of its sensitivity, you can expect your FloLogic System to find tiny, pinprick-sized leaks. These might only cause a small drip in your line, but those can still cause damage as well as waste water. With the FloLogic System, you are alerted to leaks of any size or kind 24/7, enabling you to prevent water damages to your Lake Norman, North Carolina home.
If you have questions about our automatic shutoff valves and the FloLogic System, our team of expert plumbers would love to talk more with you. Please give us a call today to learn more.