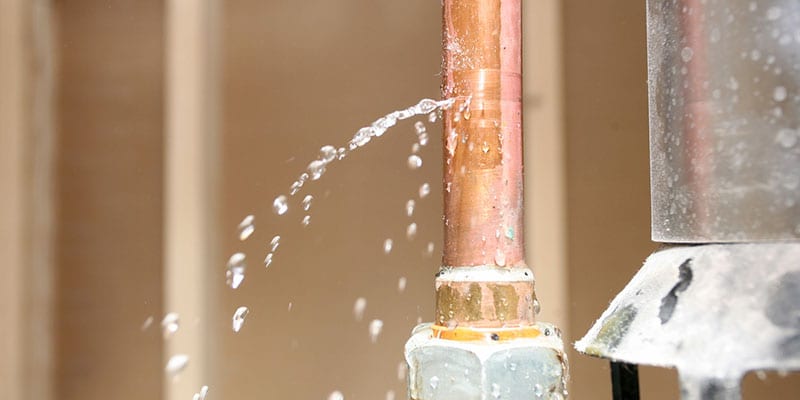 A leaking pipe can do a lot of expensive damage. It is important to know how to identify a leak and know how to prevent it from doing future damage.
Signs that you have a leak – One of the most noticeable signs of a leaking pipe is drywall damage. The drywall can look discolored, bulging/bubbling, or soft. Another sign of a leaking pipe is moisture or mold.
Turn off water – The most important thing you may do when you have a leaking pipe is turn off the water. This can be done at the main water shutoff valve. If you don't know where that is, then it is usually in the basement or crawl space where the main water line enters the building. To turn off the water to the house you can usually turn the valve clockwise. If the valve is malfunctioning, then call a plumber immediately. This plumber should be able to fix the valve and the leak.
Fixing the leaking pipe – It is important to call a professional plumber to fix any leaking pipes. You want to ensure that the leaking pipe gets taken care of right the first time to limit future leaks and expensive water damages.
We know how serious and time sensitive a leaking pipe can be. Here at Top Notch Plumbing Services Inc., we know that a leaking pipe can be stressful and needs to be fixed right away. Our plumbers are professional, experienced, and fast acting. Give us a call any time if you have a leaking pipe.