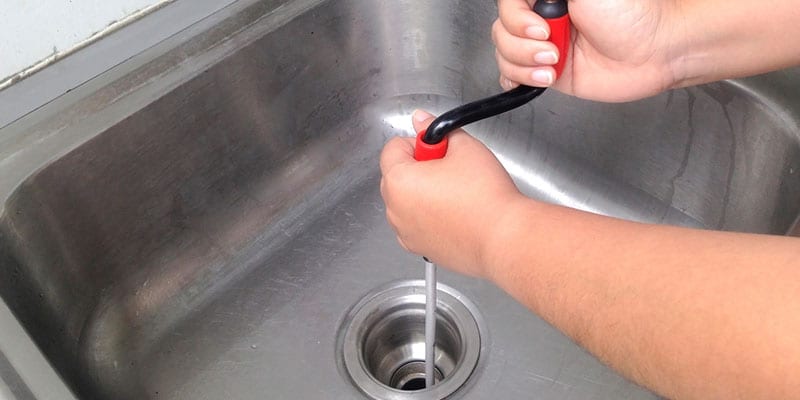 Having a drain that is clogged can be very frustrating. It causes a backlog of water in your sink, bathtub, or shower that renders them impossible to use. It can also cause a very bad smell. Most things that you try at home will not remove the clog, even if you can get the sink or bathtub to drain. Liquid drain cleaners are not effective and can be hard on your pipes, and often do not even take care of the problem. This is why when you have a clogged drain, you should save yourself the hassle of trying for hours to unclog it and call a professional plumber.
A professional plumber is your best bet to combat a clogged drain. They will know exactly what to do to remove the clog once and for all. They have special equipment that can snake the drain and remove whatever is down there. They might even have special cameras that allow them to really get a good look at what they are dealing with. This will be the most effective way to get rid of a clog for good. They will also be able to clean your drain and remove any debris they find to prevent future clogs. This is also a good way to remove all the bacteria that builds up in your drains, leaving your drains clean and fresh.
If you need help with a clogged drain, call us at Top Notch Plumbing Services Inc. today. We will come to your home and get rid of that clog for good. We can get there quickly, so that you can go about the rest of your day. We do great work and are very reliable. We pride ourselves on our excellent customer service and attention to detail. We are licensed and insured and qualified to do any plumbing job. We can give you a fast and efficient fix for your clogged drain.