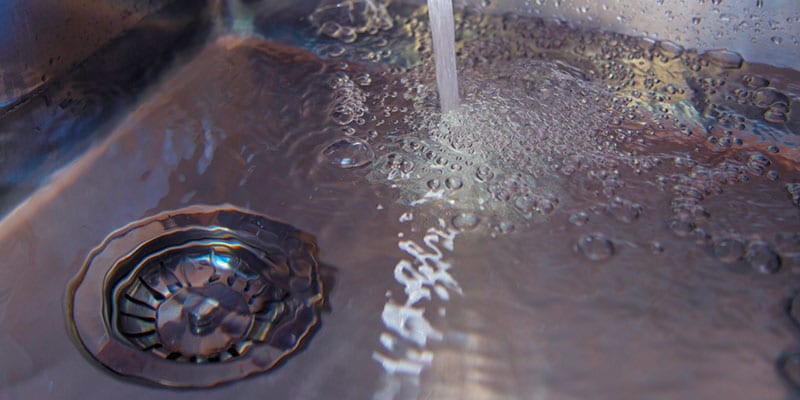 A clogged drain is a huge inconvenience and can lead to costly damages if not handled correctly. An obvious sign that you have a clogged drain is water backing up. But there are a few more indications other than water backing up that will notify you that you may have a clogged drain. Some of these signs are:
When you run the sink the toilet water bubbles
After you run the dishwasher or washing machine you hear a gurgling sound coming from sink drains
A foul odor coming from the kitchen sink
There are a few DIY tricks you can try, but in our experience many of these do not work. There can be years of backup causing your clogged drain. These backups won't be unclogged without help from a professional. Buildup in your drains and pipes that have been there for long periods of time can seriously damage the piping, causing further issues. We always recommend having your plumbing inspected by a professional if you notice any kind of drainage issues listed above.
If you have one specific drain or toilet overflowing and you don't know what to do, then we recommend shutting off the water valve to that fixture. If you have more than one fixture flooding, then you will want to turn off the water to the entire building. After you have turned off the water, give us a call at Top Notch Plumbing Services Inc. We are very experienced and knowledgeable about fixing clogged drains.