Few things are as distracting or annoying as a clogged drain. When faced with a clogging emergency, it's often easy to feel overwhelmed and try DIY methods that can make the situation worse. It doesn't have to be this way, however.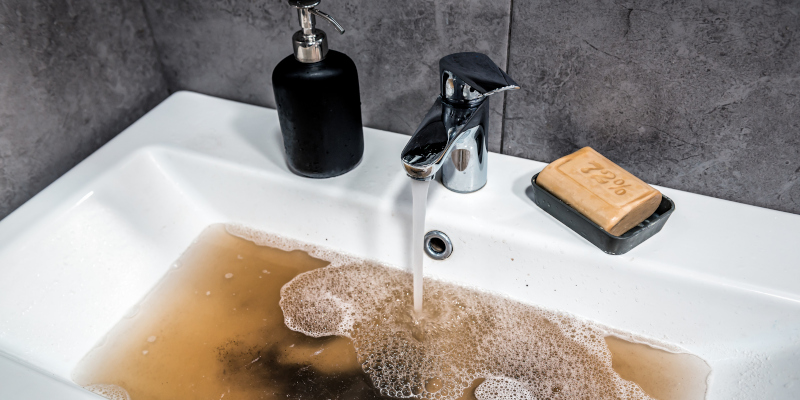 Here's what you should do (and avoid) whenever you encounter a clogged drain:
Do Use a Plunger. A plunger can be a handy first response for simple clogs. It's pretty simple to use – place the plunger directly over the drain opening and slowly push it up and down to dislodge the blockage. Nevertheless, you should avoid using too much force, as this can damage your drain or sink.
Don't Use Chemicals. While it may be tempting to use strong chemical cleaners to break down clogs, they often do more harm than good to your plumbing. Furthermore, if wastewater covers the clogged drain, the chemicals will only float haphazardly over the drain.
Do Use Hot Water. If the clog doesn't budge after plunging, you can run hot water directly down the drain. Hot water is an efficient way to melt minor grease clogs and disintegrate soft debris in partially clogged drains.
Don't Improvise. Avoid jerry-rigged methods like using coat hangers to fish out clogs. More often than not, you'll end up pushing the clog further down your home's plumbing and scratching up the insides of the pipes.
Do Call a Pro. When the recommended DIY methods fail, you're likely dealing with a stubborn clog. In this case, your best option is to call a professional to fix the clogged drain. Our professionals use specialized tools like snakes, high-pressure water jetting, and environmentally friendly drain cleaners to weed out even the toughest clogs. Plus, we'll save you a lot of the headache of dealing with a clogged drain. Contact us today at Top Notch Plumbing Services Inc. to learn more and schedule an appointment.