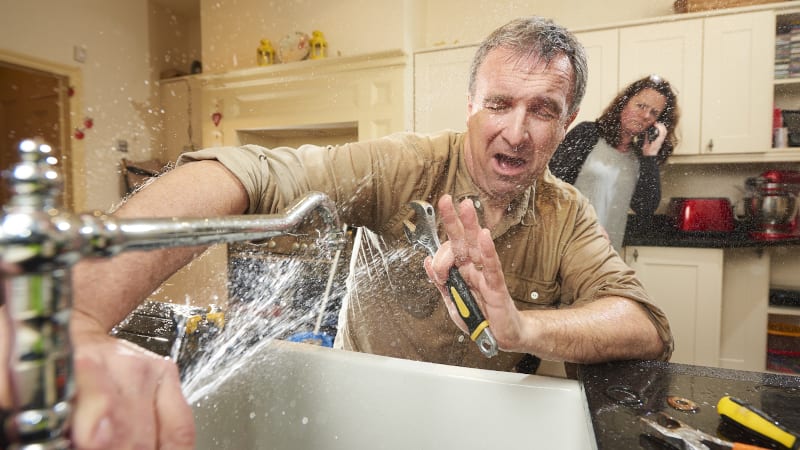 There are many problems that our well experienced and friendly plumbers can help you with and some are more urgent than others. It may seem that the worst problems seem to happen at the least opportune times. We offer 24-hour service for plumbing emergencies. How do you know if your plumbing problem requires emergency plumbing repair?
Sewer backup – If your sewer is backing up, not only is this a problem for using the facilities, but it can also be a big health hazard. Call a professional as soon as you notice sewer backup.
No water – Not having any access to water is considered an emergency as you cannot use the bathroom and are unable to do necessary cooking and cleaning.
Flood risk – Flooding can occur from a number of different problems including a burst pipe, failure of a water shut off valve or sump pump or sewer backup. No matter what is causing the flood risk, you need emergency plumbing repair to minimize the damage done to your home and the amount of water allowed to infiltrate.
Frozen or burst pipe – A frozen pipe can burst and lead to flooding or no water. Call an emergency plumber right away.
Whether your situation is an emergency or not, it is never a good idea to let your plumbing problem wait for long. By acting quickly, you can prevent more extensive and costly repairs and minimize damage. When you need reliable professional plumbing services, including emergency plumbing repair, call us at Top Notch Plumbing Services Inc.